Welcome to Carmel Mountain Ranch Veterinary Hospital!
Carmel Mountain Ranch Veterinary Hospital is a full-service animal hospital providing comprehensive pet healthcare services in San Diego, CA. Our hospital has advanced equipment and technologies, including comprehensive in-house testing for accurate diagnosis, digital X-rays, surgical suites, dental suites, and a pharmacy. We are committed to providing quality care at every stage of your pet's life. From routine preventive care to early detection and treatment of a wide range of conditions and diseases, we have the expertise to provide the highest standard of care for dogs, cats, pocket pets, reptiles, and birds.
Call us at (858) 592-9779, or request an appointment online today!
Our Clients Love Us

Very knowledgeable staff. Explain all the details about your pet succinctly and clearly. Short wait times and they call back quickly if you have questions. I recommend highly!
Erik Mahumed

We had a new vet today who was really nice. She has been there for 8 months and a real dog person.
Roxane Blank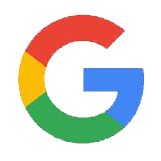 4.7
Rating on
Google Reviews!